Temple overview

◎ Religious school: Singon sect Chisan school of Shingon Buddhism
◎ Founded: Founded in 1917
◎ Founder: chief priest Ryucho Nakagawa
◎ Current chief priest: The 3rd abbot, chief priest Sonko Nakagawa
◎ Principal image: Fudo Myoo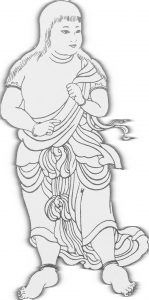 Pilgrim's hymn

History

The founder chief Priest Ryucho Nakagawa Daisojo was appointed to open a new temple in Hokkaido and retain tin in Shari, Hokkaido in 1917(Taisho 6).
Established a church (preaching place) in 1918(Taisho 7) and worked for the cultification of Parishioners and believer.
In 1932(Showa 49), the roof was reconstructed in the Takamine style, and the temple name was officially changed to Gokokusan Hoko-ji Temple.
In 1974(Showa 50), a new main hall with a width of 10 ken and a depth of 10 ken was completed.
In 1975(Showa 51), a new Kuri was built and a rakkei hoyo service was held in 1977(Showa 53).
The chapel and the congregation hall were completed in October 1991(Heisei 3).
Access

A 15-minute walk from Shari Station on the JR Kusuko Line.

Take a bus from Abashiri Station to the end point, get off at Shari Station, and walk for 15 minutes.


<Addres>
16 Hommachi Shari-cho,
Shari-gun, Hokkaido 099-4113
Japan

TEL 01522-2-2261